Announcements
Welcome our Newest Members!
Sally Byrd – First Citizens Bank
Lauren Czarniecki – Leighton Design Group
2016  UPCOMING EVENTS
May 10, 2016
Mid-Year Economic Forecast
Doubletree Palm Beach Gardens
Luncheon
11:30 am to 1:00 pm
See our Events Calendar
For more information
CLICK HERE FOR OUR 2016 EVENTS CALENDAR
President's Charity of Choice

 Chapter Sponsors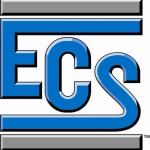 Click here for Sponsorship Opportunities

CREW Palm Beach/Treasure Coast helps its members excel in the commercial real estate industry by providing networking, business development, leadership opportunities, and professional education. Membership in and participation in CREW events is open to both men and women. We support businesses represented by our fellow members, which is why they chose to be involved with CREW Palm Beach/Treasure Coast, along with the potential opportunities to do business together.
Founded in 1989, CREW Network is the industry's premier business networking organization dedicated to advancing the achievements of women in commercial real estate. Nearly 9,000 CREW Network members represent nearly every discipline within the industry and are located in over 70 major markets across North America. CREW Network members are known for the quality they bring to the commercial real estate industry. With this large diverse network, our members have the resources to create new and different ways of structuring deals, to focus on the bottom line, and to inspire others to work as a team to get the job done.