How to become a member- Interested in CREW? Join the members at an upcoming event. As a future member you can experience two CREW events before making a membership commitment.
If you're interested in joining you will need to complete the membership application, which is available on this page. Once you have submitted your completed application for membership, it will be reviewed you will be advised as to the status as shortly thereafter.
CREW PBTC MEMBERSHIP APPLICATION – DOWNLOAD HERE
For questions about Membership, please contact: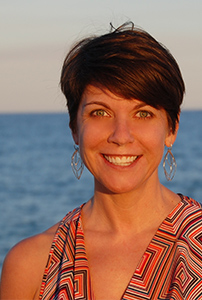 Lindsay Douglas, Membership Director
TamCare Services, Vice President
2328 10th Avenue North, Suite 502
Lake Worth, FL 33461
Phone: 561-478-7890
Email: lindsay@tamcare.com | Website: tamcare.com
Benefits of Membership
Membership in CREW Network
New-member recognition
Business and Networking opportunities
Monthly programs with top speakers
Access to members-only events
Member rates and discounts at national events
Quarterly newsletter
Sponsorship opportunities
Membership Categories
Application for General Membership Commercial Real Estate Women Palm Beach / Treasure Coast (CREW-PBTC) is open to commercial real estate professional women and men who meet the following criteria:
Active employment in the field of commercial real estate for a minimum of 5 years. Our Bylaws define this as professional services in connection with commercial real estate (income-producing property: including land, buildings and the right to use them) to include development, investment, ownership, operation, brokerage, property management, legal, consulting, appraisal, financing, planning, design, construction and engineering.
Two verifiable references within the commercial real estate industry. References are required to be from sources other than the applicant's current employer. Current CREW Members and/or Board Members are eligible references.
Attendance at a previous CREW meeting or function.
General membership dues are $350.00 annually.
Application for Associate Membership in CREW-PBTC is open to commercial real estate professional women and men with less than the minimum 5 years of applicable experience required for General Membership. Associate Members are non-voting members. Associate Member dues are $250.00 annually. Once an Associate Member has 5 years of experience they will become General Members.
Application for Affiliate Membership in CREW-PBTC is open to any person whose profession does not meet the requirements of General Membership, but who provides products or services to persons in the Commercial Real Estate Field. Affiliate Memberships are limited to twenty-five percent of the total membership. Affiliate members dues are $500.00 annually.
CREW Network
CREW Network is a premier business networking organization that is dedicated to your professional success. When you join CREW Network you are immediately plugged into a network of nearly 9,000 professionals located across North America and representing nearly every discipline in commercial real estate – all looking to do business with you. Visit their website: www.crewnetwork.org
CREW Network members receive
Exclusive access to CREWbiz — business networking tool & member directory (available online and as an App)
Complimentary personal marketing page on CREWbiz
Member discounted registration fees to attend CREW Network's Annual Convention & Marketplace and three Leadership Summits held throughout the year.
Access to leading professional development training
Complimentary registration for CREW Network Chapter Committee Chairman Leadership Calls
Opportunities to lead and serve on volunteer committees including the CREW Network Board of Directors and CREW Network Foundation Board of Trustees
Complimentary copy of all CREW Network industry benchmark studies and white papers
Subscription to monthly CREW Network News You Can Use
Subscription to annual Connections printed publication
Access to hundreds of industry job postings and career assistance through the CREW Network Career Center
SaveSave
SaveSave