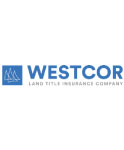 Commercial Underwriting Counsel
The Commercial Underwriting Counsel, having a strong background in commercial title insurance and commercial transactional experience, is responsible for assessing and mitigating risk for commercial transactions Westcor insures through its agents.
Working alongside VP Commercial Division and serving as a unique resource to our agents as the Commercial Underwriting Counsel
Commercial Underwriting Counsel will be tasked with pricing and negotiating premium remittance share with agents.
CUC will work with Westcor Reinsurance manager in getting deals registered into hi-liability system.
Create an ongoing internal and external training program helping to brand Westcor Underwriting Counsel as industry leading resources for underwriting.
Create some CLE classes focused on topics important to commercial agents and their clients.
Liaison with and promote the Commercial Services Division to current and prospective Westcor agents.
Very competitive salary and incentives.
Please submit resume to Renee Bourbeau, rbourbeau@wltic.com