CREW Treasure Coast Newsletter
CREW TC Members, this is YOUR newsletter and we want to know about YOU and what you're doing in today's business climate! We will be publishing this newsletter on a quarterly basis and are seeking input from our members, especially any business generated between CREW members. Barbara LeBrun We're also seeking articles of interest that will be beneficial to our group, whether it's new development, legislative changes impacting commercial real estate, or any trends you're seeing out there. Help us stay current and relevant to our membership.
Send your articles to Barbara LeBrun, Communications Director, at blebrun@kwcommercial.com.
---
PRESIDENT'S PERSPECTIVE
CREW Treasure Coast 2014 President, Dawn Calder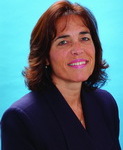 Welcome to another year with CREW Treasure Coast! Five years ago, in the early stages of an uncertain real estate market, a small group of commercial real estate women decided to form a new chapter within the CREW Network organization to help women in the commercial real estate industry by providing networking, business development, leadership opportunities, and professional education. Earlier that year Madeleine Albright, our first woman Secretary of State, had said "There is a special place in hell for women who don't help other women." So obviously, we've made the right choice.
Keeping it all together through the Great Recession has proven to be a challenge, but the opportunities and support provided by CREW Network and CREW chapters nationwide has benefitted each one of our members. Nearly 9,000 CREW Network members represent almost every discipline within the industry and are located in over 70 major markets across North America. At the CREW Network Leadership Summit held in Utah in early February, it became very clear to me that CREW members have confidence in other CREW members. Both locally and on a national level, members confer with other members for referrals, business and job opportunities, and professional advice.
The women and men of CREW Treasure Coast have spent the last 5 years growing our network together. Without a doubt, this has prepared us to take advantage of the recovery. We have a great year planned, with informative programs about our local real estate markets, educational and networking opportunities, and member only events designed so that we can get to know each other and continue to build the strength of our structure. Walt Disney told his crew to 'build the castle first' when constructing Disney World, knowing that vision would continue to serve as motivation throughout the project. Our Board would like to follow that thought and continue to build around the castle. Come join us.
---
PROGRAMS Beth White
Beth White, Programs Director

We are off to a great start in 2014! Our January event about the pending Avenir project in Palm Beach Gardens was sold out. You'll need to respond quickly to future notices or risk being left out on our upcoming programs, which will always be timely, information-packed sessions to help all of us grow our businesses.
FROM OUR FEBRUARY PROGRAM:
TO GAMBLE OR NOT TO GAMBLE?
What a great night at the Palm Beach Kennel Club in the Poker Room on Thursday, Feb 27th. Our speaker, Bob Jarvis, Professor of Gambling Law at Nova Southeastern University was extremely informative and very entertaining. He shared with our guests a little of the history of gambling, a synopsis of the bills in front of the legislature, its proponents and opponents and why, and the amount of money at stake. So what was his take on the chances of gambling being expanded in the State of Florida? We're not telling. Next time come to our event and stay informed.
Following Professor Jarvis' presentation, we were all given a stack of (no cash value) chips and treated to Texas Hold 'Em with some awesome (and VERY patient) dealers on the Poker staff. We have some pretty competitive members, which probably isn't so surprising given our day jobs. We had a blast and I am personally very happy that the $5,000 I lost wasn't real!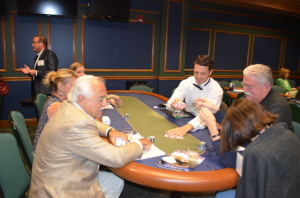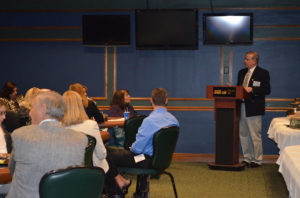 DON'T MISS OUR NEXT EVENT
We're looking forward to our April 1st program at Keiser University featuring the South Florida Water Management District. Preserving the Everglades isn't just for tree huggers – if you'd like to continue having clean drinking water anyway. So put it on your calendar and we'll see you there!
---
MEMBERSHIP
Laura King, Membership Director
CREW Treasure Coast is growing! We welcome our five newest members to our chapter: Trixy Walker, Jameson Olsen, Nic Ahik, Rachael Rossmeissi-Stone, and Rebecca Miller. The board has set a goal to double our membership this year and we need your help. Think about the industries and people that send you business and invite them to our next event. Not only do members of CREW Treasure Coast have access to members of our chapter, but also access to CREW members nationwide through our website www.crewnetwork.org. Also on the website is information about CREW Network events, industry news and member to member success stories. Let's build this chapter together!
---
SHARE YOUR GOOD NEWS!
SALTZ MICHELSON ARCHITECTS
Creates Gateway to Delray Beach

Contributed by CREW member Toni Farber:
SALTZ MICHELSON ARCHITECTS is proud to announce it has completed the design of Delray Place, a 125,000 SF Neighborhood Center anchored by Trader Joe's.
Located at the Southeast corner of Linton Boulevard and Federal Highway in Delray Beach, Florida, the project is designed to be a southern Gateway to the City and act as a catalyst to spur the renaissance of the South Federal Highway corridor.
Retail Property Group, the owners and developers of this project, selected Saltz Michelson Architects and J. Raymond Construction to ensure the successful development of their retail center.
Construction is anticipated to be completed by the third quarter of 2014.

Toni Farber
Contact: Toni Farber (954) 266-2700
---
CHARITIES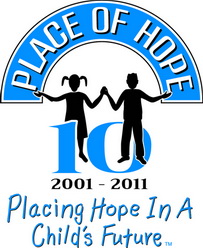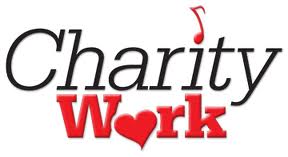 This year CREW Treasure Coast's President, Dawn Calder , chose to continue supporting PLACE OF HOPE as her charity of choice.
Karyn Leighton, of HAWORTH,our chapter's 2014 Director of Community Affairs, has begun this year with raising funds for Place of Hope through raffles held at our events. We've been fortunate to have received wonderful donations to help this great cause.

A silent auction was held in December of 2013, at our Annual Christmas party, organized by Joan Dalie of Rendina Companies, our 2013 Community Affairs Director, along with Karyn Leighton, our current Director. Thanks to their efforts, the Auction was a great sucess and raised over $1,700.00 for Place of Hope.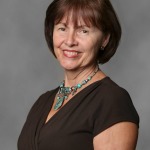 For those of you unfamiliar with this charity here is some information on all the good they do.
PLACE OF HOPE strives to foster and support healthy and productive lives, free of fear, endangerment, and most of all abuse. Children and families can find dignity, guidance, and hope through various programs and efforts at Place of Hope – Placing Hope in a Child's Future.
For more information visit there website www.placeofhope.com
---
SPONSORSHIP OPPORTUNITIES
Meeting sponsors will receive a 5-minute "info-mercial" to tell us about your company, and as a CREW Treasure Coast sponsor, you receive exposure to our extensive database of members and prospective members.
FOR INFORMATION REGARDING SPONSORSHIP
Click Here!
---
CONTACT US
Email: crewtcadmin@crewtreasurecoast.org
CREW Treasure Coast
Laura Sokolik, Administrator
8233-18 Gator Lane
West Palm Beach, FL 33411
Telephone: (561)793-9810