CREW Palm Beach – Treasure Coast Newsletter
Greetings!
CREW PBTC Members, this is YOUR newsletter and we want to know about YOU and what you're doing in today's business climate! We will be publishing this newsletter on a quarterly basis and are seeking input from our members, especially any business generated between CREW members. We're also seeking articles of interest that will be beneficial to our group, whether it's new development, legislative changes impacting commercial real estate, or any trends you're seeing out there. Help us stay current and relevant to our membership.
Send your articles to Barbara LeBrun, Communications Director, at blebrun@kwcommercial.com
---
From our President
Dawn Calder
CREW Palm Beach -Treasure Coast 2014 President
Our Chapter Has a new Name!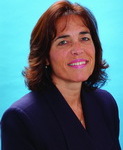 I am pleased to announce that we are now CREW Palm Beach – Treasure Coast. This name change more accurately reflects who we are as a chapter in terms of where our members are located and do business. Our name change was a joint effort with our friends at CREW Ft. Lauderdale/Palm Beach who are now CREW FT. Lauderdale/Boca Raton. We are excited for our future with our new name and thank all who participated in this great change for both our chapters. Over the next few months we will be designing a new logo for our new name as well as making changes to our website.
---

2014 CREW Network Convention & Marketplace
As one of the premier events in the commercial real estate industry, the annual CREW Network Convention and Marketplace provides you with education, professional development, and inspiration and insight from some of the most thought-provoking speakers today — all structured within a platform designed to maximize your opportunity to build your business network. You'll also have extensive opportunities to learn more about the local CRE market through the Insider's Tour and learning excursions. If you're a CRE professional (male or female) looking to expand your network while taking advantage of some of the best education in the marketplace, we encourage you to join us in Miami Beach.
Click on this link for more information:
2014 National Convention Information and Registration
---
PROGRAMS Beth White
Beth White, Programs Director

2ND QUARTER EVENT RECAP
All events were well attended and everyone received great information on a variety of subjects from water preservation to how to plan for your retirement and then to a social happy hour event. If you have any ideas for future events please contact me.
APRIL 1, 2014: Keiser University featuring the South Florida Water Management District. Preserving the Everglades …..
MAY 20, 2014: Personal Finances in Today's Changing Market
JUNE 5, 2014: CREW Treasure Coasts YPC Event at Paddy Mac's
Click here to view the photos from these great events!
SAVE THE DATES:
AUGUST 28, 2014 5:30 PM TO 7:00 PM
"Members Only" Event at Total Wine and More
Join us for this pleasant evening enjoying wine tasting and snacks, a great chance to catch up with your CREW PBTC Friends. More details to follow
SEPTEMBER AND OCTOBER EVENT INFORMATION TO FOLLOW SOON.
NOVEMBER 12, 2012
Business Development Board Update with Kelly Smallridge.
---
CREW YOUNG PROFESSIONALS
Sean Denyse, Young Professionals Co-Chair
Email: sdenyse@deanmitchellgroup.com
This past month the CREW Young Professionals hosted a summer kick off networking Happy Hour event at Paddy Mac's in Palm Beach Gardens. The event was an overwhelming success and featured a very diverse attendance from young professionals in many different industries in the commercial real estate world. With well over 40 people joining in on the networking fun it is evident that our CREW YP chapter is on the grow.
Visit our website and click through the pictures of this great night.
Click here to view the photos from these great events!
Make sure to keep a look out for the next CREW YP event as these are becoming can't miss events for networking, lead exchanges and business growth in the Palm Beach County and Treasure Coast areas.
MEMBERSHIP
Laura King, Membership Director
We are at 41 members and growing! Please help us in welcoming our 3 newest members Leyla Lacey, Monique Pino and Alex Thornton! Because we are past mid-year, there is a discount for membership. So bring your friends and colleagues to our next event. We will be having a membership drive in September and look to you, our members, for support in bringing visitors to the event. If a member joins in October, they pay for 2015 and get 3 months free! Remember our goal is 50 members and we can get there.
Please contact me with any questions you have on membership.
Email: laura.king@firstcitizens.com
---
Palm Beach County Office Market
By: Barbara LeBrun, SIOR
Communications Director
KW Commercial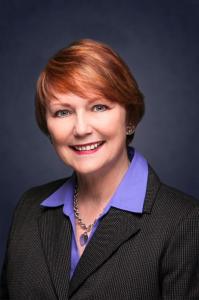 The Palm Beach County office market is comprised of 55 million SF of space in 2,800 buildings, and at the end of the first quarter, had a vacancy rate of 15.5%, which is basically where we were 10 years ago. THE END.
Just kidding.
It's no secret that the South Florida economy in general – and Palm Beach County in particular – is driven by tourism and construction, and we are definitely experiencing a resurgence in the residential sector. But since our office market recovery follows rooftops, we likely have another couple of years before the Palm Beach County office sector experiences a true recovery.
Since the depth of the recession the county has recovered from a high of 18.3% vacancy to 15.5% overall. But these figures don't tell the whole story, as Class A and Class B product has recovered from a high of 21% to a mediocre 18% vacancy. Class C buildings (with only a 9% vacancy) skews the overall vacancy rates lower. West Palm Beach city officials are crying for more downtown Class A space, but no one is rushing to start building until there's more demand. Today's investors – and their lenders – don't believe that "If You Build It, They Will Come", and with the majority of movement lateral in nature, we are waiting for JOB creation before we will see new office product. A 250,000 SF office tower has had 2 false starts in the past 3 years due to lack of pre-leasing.
Not surprisingly, there is little new construction underway as we speak, although there are plans for a million SF or so just as soon as someone gets brave enough to put their toe into the shifting sands of the Palm Beach County Office Market. Or lands a trophy tenant. Whichever comes first!
---
Sponsorship Opportunities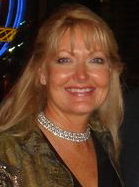 Sponsorship levels vary from sponsoring a meeting to Annual Chapter Sponsors. Meeting sponsors will receive a 5-minute "info-mercial" to tell us about your company, your companies logo will appear on our meeting announcement, and as a CREW Palm Beach – Treasure Coast sponsor, you receive exposure to our extensive database of members and prospective members. Annual supporters logos will appear on all our meeting announcements and chapter website.
FOR INFORMATION REGARDING SPONSORSHIP
Click Here!
Or Contact
Sherry C. Schmidt, Sponsorship Director
Email: sherry@cri-re.com
---
CONTACT US
Email: crewtcadmin@crewtreasurecoast.org
CREW Treasure Coast
Laura Sokolik, Administrator
8233-18 Gator Lane
West Palm Beach, FL 33411
Telephone: (561)793-9810